Despite it already being Spring time, it looks like the season of colds and coughs is nowhere near left behind yet!
The recent outbreak of Coronavirus is not helping the matters in any way, with current NHS advice to self- isolate (which I urge you to follow) on sign of any symptoms which may relate to corona, it becomes very frightening to start noticing a bit of a sore throat or the dreaded cough in yourself or your loved ones!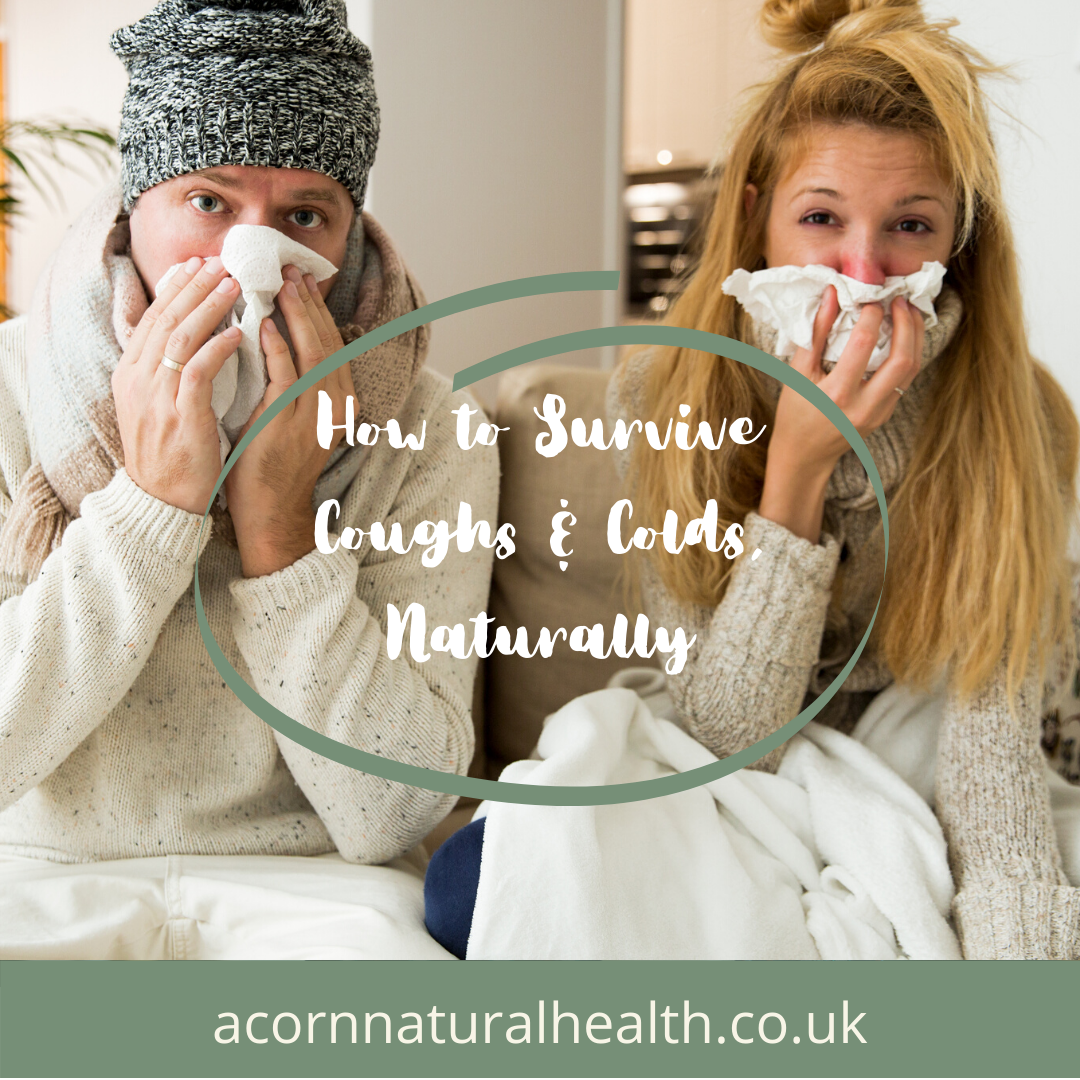 Whilst there is no current cure or proven treatment for the circulating strain of coronavirus, there are many tried and tested approaches to coughs and colds which may come very useful when used alongside other measures.
With this in mind, my top 4 herbs for a sore throat and dry cough are:
Licorice root- which has a very strong soothing and anti-inflammatory action- you can try it as a syrup, lozenges or even as tea!
Marshmallow root- known to relieve cough which is dry and hacking in character- cost commonly found as a tea or extract
Plantain- especially useful for coughs which seem to have no end and there's some wheezing involved
Slippery Elm- has a coating and soothing action for throat- you can try it as a tea
My top 4 homeopathic remedies for dry coughs are:
Aconite- if the cough seems to come on suddenly and 'out of nowhere', especially if accompanied by high fever and a lot of feelings of anxiety
Bryonia- especially useful if the cough causes a splitting headache and you feel like holding your sides in order to cough
Kali Carb- if you need to sit up in order to be able to get relief whilst coughing and the attacks usually come on at night
Phosphorus- if the cough is a result of a tickling sensation and causes burning in your chest
but:
If you feel very cold and swallowing causes a stabbing pain in your throat (especially if it travels to your right ear), please try Hepar Sulph!
There are many remedies, both herbal and homeopathic, which could be used for cough symptoms and, in order to be of the most benefit, need to be chosen to the exact symptoms you are experiencing.
If you are looking to support your immune system in this stressful and taxing time, I can recommend my top 3 supplements:
Our Homeopath, Jadwiga James, is offering Skype, Whatsapp and Vsee consultations to support you in managing your symptoms. You can contact her directly by emailing: comp.med.clinic@gmail.com