By Sally-Anne Marler – Intuitive Card Reader & Angelic Reiki Practitioner
I work with many clients who are experiencing various
difficulties or challenges in their lives to help them understand what is going
on for them energetically and how energy is connected in with our emotions,
thoughts, physical body and spiritual connection.
Here are some of the problems my clients are
typically experiencing:-
·
Inner conflicts (overthinking or analysing a
situation)
·
Loss of Inner sense of security Lack of confidence
·
Feeling under psychic attack
·
Lack of confidence
·
Survival issues – fear based thoughts
·
Loss of Identity with self
·
Difficulty in receiving or accepting good things
·
Feeling Stuck
·
Unable to move forward
·
Lack of direction in life
·
Lack inspiration or drive
·
Anxiety or panic attacks
·
Frustration at lack of achievement/success
·
Inability to manifest
·
Feel you can't cope
·
Continually picking up other peoples negative energy
or issues
What I want to help the clients achieve, is more flow
with their energy – this helps overcome blocks within the energy that might
have an emotional or mental connection – and more balance so that energy
centres are working together collaboratively and in harmony with each
other.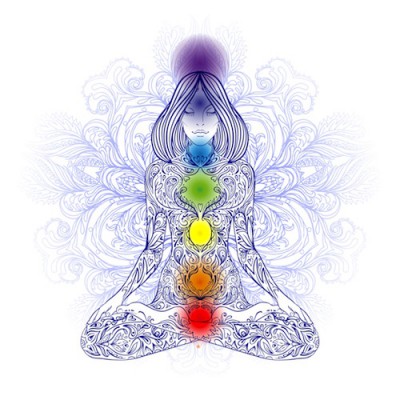 Clients often comment about feeling a sense of
release or peace of mind or clarity they hadn't felt before – especially the
clients that have tendancies to overthink or overanalyse.
Also the process helps the clients connect into
their intentions – work out their 'why' in life and feel more connected to
their true or authentic self. During the healing session they may see colours,
have sensations or feelings that come to the surface which may or may not
trigger an emotional release. There are lots of different responses but all
have a connection and purpose for the client as the healing is carried out for
their highest good and in alignment with what they need now – linking in with
intention.
In addition I might pick up other information
from spirit guides or angels – sometimes spirit animals or see past life events
that might be relevant to the clients healing journey.
At the end of the session I encourage the client
to pick an oracle card or a soul practice that might add some extra insight and
help clarify a few things.
We are starting to realise that we are made up
of more than we initially thought – people are awakening to their gifts and the
possibilities in life. Energy healing isn't woo woo – it's scientifically been
proven that we have energy and interact with it. We might not be able to prove
the exact workings of it here in the western world – but the eastern world have
been practicing energy healing for over 5000 years now.
I've had some fabulous feedback from clients
after their session – you can go to my facebook
page and read the reviews there to find out
more.
This month (March 2019) I'm offering a £10 discount for anyone that books in
for an Angelic Reiki and Energy Healing session,
making it £30 for 1.5 hours. You'll
also receive an email after your healing session summarising the results and
any insights gained during the session. Please quote ANGELHEALING10 in the
redeem code section.
Look forward to seeing you if you book in and if
not – stay energy savvy, look after your needs, don't overcompromise yourself
and be uniquely and creatively you!