Feb 4th is the World Cancer Day
Hydrotherm Tranquil Sea Massage and Spa-Ritual Mind-Body Connect treatments
"An out-of-the-blue cancer diagnosis has to be right up there in the top five of life's not so pleasant little surprises. You're feeling good, maybe a little more tired than usual, which you might just put down to your age, and a busy lifestyle. Then a routine test, another test, and then you get the result. And life is never going to be quite the same again…."
Two weeks later, Victoria had undergone 2 rounds of surgery for early stage breast cancer, and was about to undergo 6 weeks of radiotherapy. She described feeling "bruised and beaten up" and her emotions were on the proverbial roller coaster, however hard she tried to "carry on as normal." She just didn't feel "normal" at a time when she needed to feel normal the most.
Here at Acorn, we want to make sure our clients feel reassured, cared for, and not judged in any way. We want to help them feel safe and nurtured.
If you are currently in treatment for cancer, recovering from surgery, or have past experience of cancer and are now in remission, we can help you experience a wonderful relaxing and supportive treatment with our unique offering that combines Hydrotherm Massage techniques and Cancer Touch® therapy, adapted and personalised just for you.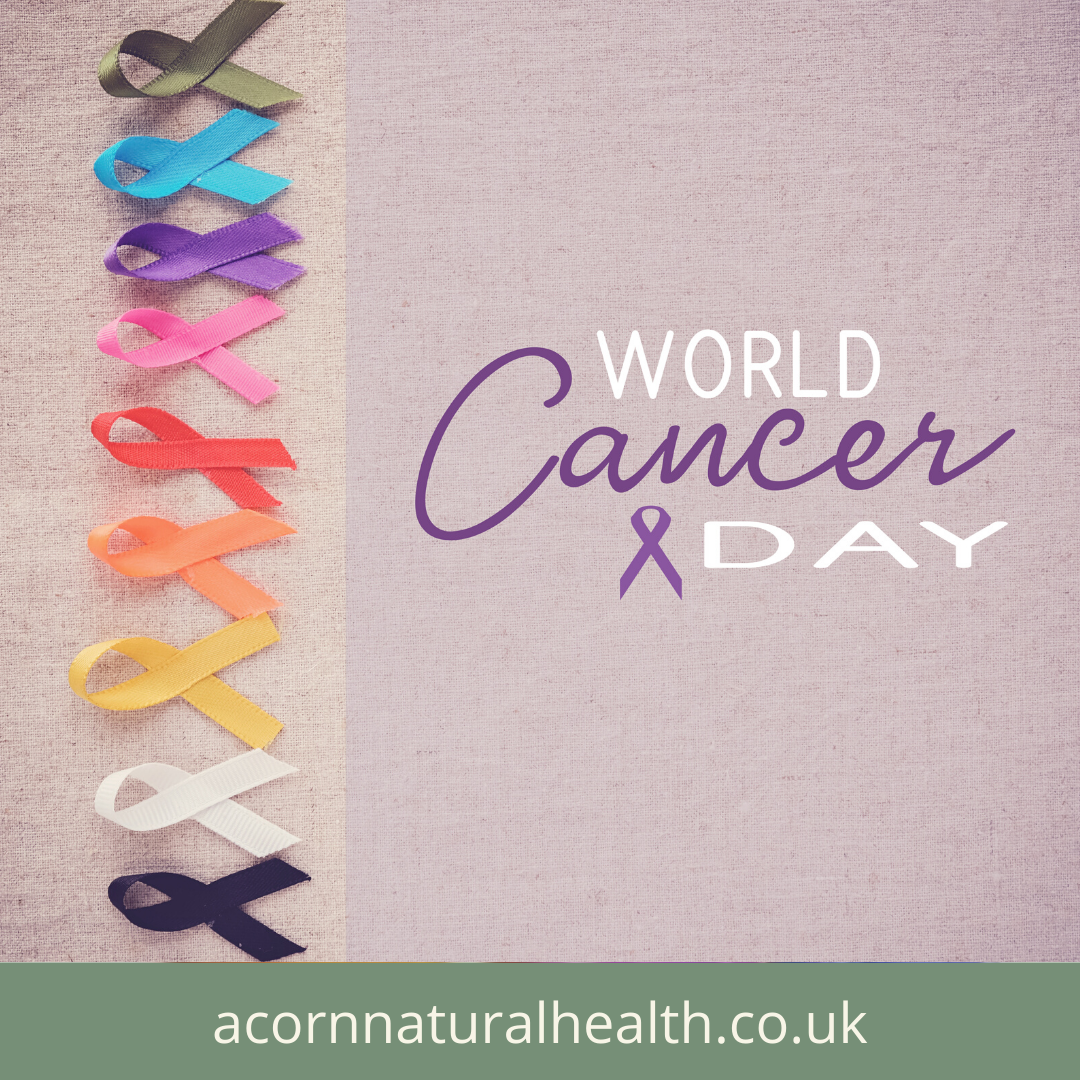 There are some enormous physical, mental and emotional benefits that gentle massage and touch therapy can bring. Here are just a few:
Moisturises the skin, particularly after radiotherapy damage (using 100% organic preparations)
Can help relieve muscle wastage and soreness due to inactivity, and improve range of motion
Decreases oedema and improves circulation
Stimulates endorphine secretion that can help pain relief and reduce the need for pain medication
May help decrease symptoms related to chemo and radiation, such as fatigue, diarrhoea, loss of appetite, nausea
Can help improve elasticity in scarred areas
Increase relaxation and decrease stress
Helps mental clarity and mindfulness
Improves sleep and relaxation
Decreases anxiety and depression
Provides relief from isolation
Re-establishes a positive body image
Helps to give the client a sense of participation in the healing process
In recognition of World Cancer Day on 4th February, book your cancer support consultation with Eileen anytime during the month of February and you will get 20% off the price of your subsequent first Hydrotherm Tranquil Sea Massage or Spa-Ritual Mind-Body Connect Wellbeing treatment (inc organic facial). (Offer applies to 60 and 90 minute treatments only)
Just a note on why we invite you to book your consultation first:
A meet and greet with your therapist before your first treatment is essential. We will need to know what type of cancer you have/had, the cancer site, if it is still present and what treatment you are receiving so we can work around hospital appointments
We'll ask about medications, because some may have side effects such as hair loss, feeling cold, dry or sensitive skin, nausea, sensitivity to smells.
We'll still need to ask about your medical history, including heart conditions, DVT or anything that is normally contra-indicated for massage that requires GP permission first
We'll need to know if you had any operations (e.g. stoma, lymph node removal) so we can adapt for recent scar tissue, pain, discomfort, flexibility and positioning for your treatment
Any equipment that may be fitted, such as PICC lines, or if a cool cap has been worn so we know to avoid stimulating the scalp.
If any lymph nodes have ever been removed or could have been compromised by radiotherapy so that we can adapt your treatment due to the increased risk of lymphoedema.
Once all these details are taken into consideration, we can then give a clear explanation of what we recommend for you, and can even demonstrate the type of massage or touch that will be used.  Remember, we will never turn you away because of cancer, and we are fully insured and highly trained to safely adapt treatments for you according to your unique needs.  We look forward to meeting you before 29 Feb 2020 so you can make the most of our special 20% discount offer.